This is an old website but we're still in business. See the Website Portfolio for modern, responsive websites.
How can we help you?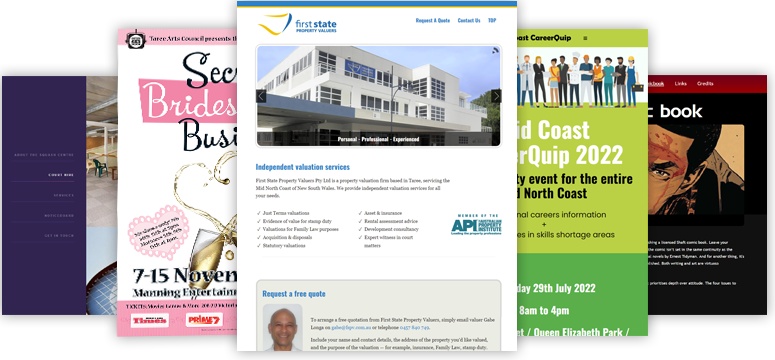 Savvy Web Design produces attractive, inexpensive websites for small businesses worldwide. The service includes design, development, search engine optimisation, hosting and maintenance.
For more information, explore the WEB section of savvywebdesign.net using the menu on the left. Or go straight to the sample websites.
Within Australia, Savvy Web Design also offers the design and supply of printed material, including publications, business cards, brochures, leaflets, posters, calendars, diagrams and so forth. For more information on this competitively priced service, explore the PRINT section of savvywebdesign.net using the menu on the left.
For specific information on business cards, you should go directly to our business cards website, which will open in a new window or new tab.
If you're looking for commercial illustration services, the links labelled ILLUSTRATION will take you to more information.
If you're looking for text services (including content writing, copy editing and proofreading), the links labelled TEXT will take you to samples and more information.
This field is sometimes referred to as copy services. It has nothing to do with photocopying or mobile phones.
WEB DESIGN | WEBSITE PORTFOLIO | DOMAINS & HOSTING | WEB FAQ | FURTHER READING